Kimi ga Tame, Koishi Midareshi Tsuki no Hana
just opened the game site some days ago. So far it looks pretty...mediocre? I like the promo art more than the in game sprites.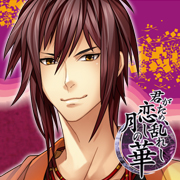 Beastmaster & Prince~Snow Bride~ PSP wallpapers
are up
Kami Kimi poll
has ended and the results are in. Narumi is the winner with a impressing 42% votes. The other guys weren't even close!
Check out Otomate's
goodies for Comiket81
. I almost started drooling when I saw all that merchandise!
Diabolik Lovers
is now confirmed for PSP! The music gives me eargasms, seriously.
New information about the superhero Drama CD and PSP game
LOVE&PEACE
by Rejet.
The
Miyako fandisk website
also added more information. Did Raikou grew his hair out again? If he did, I'm gonna be so pissed (; ̄д ̄)
Don't forget to fill in the
Amnesia Later survey
. Rumors says that they might add things that you fill out in the new game.
Arcana Famiglia is getting a
fandisk!
After refreshing the website a thousand times I was finally able to screenshot one of the two characters that you see for a brief second! Could this be grown-up Liberta?
( 'A') The new name is
Vascello Fantasma
which in english is the story about The Flying Dutchman. Aaah I'm so hyped!
Original Arcana Famiglia
added the second secret password. If you got the game, don't forget to register to unlock the secret bonus scenario!
A bit late on this, but
BROTHERS CONFLICT
got delayed until spring 2012.
Ozmafia
updated with new characters.
The
Hiiro no Kakera 3 fandisk
is set for April next year.
Tokyo Yamanote Boys character poll
is up
TinyxMachinegun
update the site and announced a date for the first Drama CD: 29th February. I couldn't help but laugh when I saw the two thieves named Tom & Jelly (Jerry) in the corner
Please don't forget to vote for your favorite otome game at the
Otome game Award 2011
! It's important to support the company's as much as we can :)
Application is
here
A new company called Parade are releasing their first BL game called
NO, THANK YOU!!
(K-ON inspired?). The appeal of the game is that you are always seme (yes, even with those 2 oyaji characters back there) and in the website corner you can press a button to turn the chest/arm hair on and off ;`(;゚;ж;゚; )ブッ
The story is about a 22 year old man who saves a guy from being run over by a car. You get hit instead and when you wake up all your memories are gone. The man you helped takes you in and let you work at his bar, but shady things are going on behind the nice facade.
You can now pre-order
DMMD
and see what kind of bonus you get at different stores.
Big update for the upcoming yaoi game
Gakuen Heaven 2 ~Double Scamble~
Last but not least is news about the sequel to Lucky Dog 1. The title Gian no tame nara seikai wo kowasu! (I'll even destroy the world for Gian's sake) and more sneak peak will be available in this month
Cool-B